News
2020-09-10
Bach warns testing and vaccine not a "silver bullet" for Tokyo 2020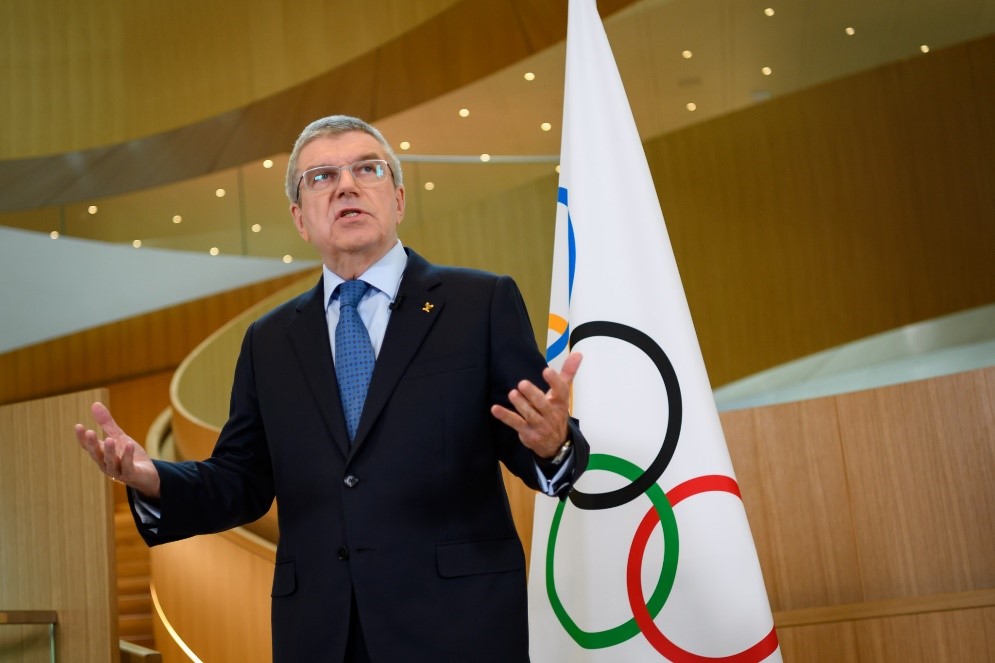 • (InsidetheGames Wednesday, 9 September)
International Olympic Committee (IOC) President Thomas Bach has warned that testing and a COVID-19 vaccine is not a "silver bullet" for the Olympic and Paralympic Games in Tokyo next year.
Bach issued the stark warning during a virtual media conference which followed an IOC Executive Board meeting, held virtually today.
He claimed he was unable to answer questions on the finer details of the organisation of Tokyo 2020 as the "situation is changing almost day by day".
"The task force has to prepare for different scenarios, not knowing which one will be the environment next year," Bach said.
"That will not be easy, but of course, social distancing is under consideration.
"We are also following very closely the development of rapid testing and vaccinations, because these could also have an effect and facilitate preparations.
"But, it's just too early to give a concrete answer to what will be the final scenario and the final approach.
"The only thing we can say is, it will be about offering a safe environment for all participants."
Bach sounded optimistic about the availability of a vaccine or rapid testing in time for next year, but did not see either as a "silver bullet".
Coronavirus countermeasures for Tokyo 2020 are currently being discussed ©Getty Images
"According to our information and the contact we have with experts, the World Health Organization and pharmaceutical companies, we will see a great progress with regards to rapid testing, which can greatly influence the planning," Bach said.
"We have also been informed of encouraging news concerning the development of vaccines.
"All of this will play a role and they will not be the silver bullet, but they can greatly facilitate the organisation of the Games and hopefully events in the lead up to the Games."
A coronavirus countermeasures task force, formed of officials from the Japanese Government, Tokyo Metropolitan Government and the Tokyo 2020 Organising Committee, are assessing possible scenarios and measures that could allow the Olympics to run as expected from July 23 to August 8 2021.
The Paralympics is then scheduled to follow from August 24 to September 5.
Border controls, COVID-19 countermeasures at venues, plans for dealing with infected people, pre-Games training camps, rules for public transport, and the necessity of an isolation period upon entry into Japan are all being discussed.
IOC vice-president and Tokyo 2020 Coordination Commission chair John Coates has appeared confident the Olympic and Paralympic Games will take place in the Japanese capital next year ©Getty Images
Bach suggested the isolation aspect could be a reality, urging athletes to "show solidarity".
"I said from the very beginning, this crisis will require sacrifices and compromises from all of us," he said.
"If you need a quarantine to ensure a safe environment for all of the participants of the Games, then you need to quarantine.
"Again, it is a responsibility for everybody, and nobody can just look at him or herself and say, 'I do not want this'.
"You have to show solidarity."
Throughout the media conference, Bach echoed the confident sentiments of IOC vice-president and Tokyo 2020 Coordination Commission chair John Coates.
Earlier this week, Coates claimed the Olympic Games will take place next year, with or without COVID-19.