News
2020-11-30
Ichiro to coach at high school baseball power in Japan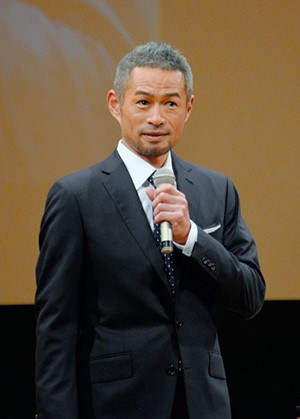 When retired baseball superstar Ichiro Suzuki dons his new coaching cap, he's sure to be a big hit with a team of lucky high school baseball players under his watchful eye.

Ichiro's post-retirement dream of coaching young players will come true in Japan by the end of this year, according to sources.

He will serve as a temporary coach at a high school that has won the National High School Baseball Championship at least once, the sources said on Nov. 28.

Ichiro, 47, has expressed an interest in coaching amateur players, including those in high school, since he retired from the Seattle Mariners in March 2019. He is now a special assistant to the team chairman as well as an instructor for the Mariners.

In principle, the Japan Student Baseball Association requires managers, players and others wanting to coach amateur players in Japan to leave their pro teams, even if the team is based outside Japan.

But officials of the student and professional baseball associations agreed to make an exception for Ichiro, considering his record accomplishments in the baseball world, both in Japan and the United States.

Ichiro attended a series of lectures in December 2019 to apply for certification to coach amateur players in Japan and qualified in February. That enabled him to coach amateurs when he is not working for the Mariners, a condition set by the officials.

Ichiro talked about his fascination with the purity of high school baseball during a lecture meeting for the annual National Newspaper Convention in Kobe on Nov. 26.

"High school baseball is 'baseball,' but Major League Baseball is a 'contest,'" he said. "It's mainly about how far you can hit the ball and that's hardly baseball. High school baseball is very exciting. I'm really interested in amateur baseball."

When asked if people will have the chance to see him coaching the young players, Ichiro said, "I think you will. I'm hoping that I can give something back to (the baseball world) as a person involved in the sport."

Ichiro had a world-record combined 4,367 hits in his long career in Japan and Major League Baseball.

He has continued training even after retirement and will join high school players in their training sessions when he coaches them for several days, according to the sources.