News
2021-01-08
Japanese baseball coach who made student do fielding drills barehanded referred to prosecutors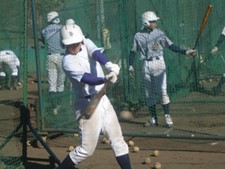 January 6, 2021 (Mainichi Japan)
FUJISAWA -- A high school baseball coach at a private high school in the city of Fujisawa, Kanagawa Prefecture, east Japan, was referred to prosecutors on Jan. 5 under suspicion of causing harm to a student by making him do fielding drills with his bare hands.
The referral was made by Fujisawa Police Station. The coach, who is 47 and works at Tohrei Gakuen Fujisawa High School, has reportedly admitted to the allegations, saying, "It was part of teaching."
According to the indictment, on Sept. 26, 2020, the coach is reported to have made a first-year student club member, aged 16, catch three practice hits with his bare hands. It apparently took three weeks for the damage to his left hand to completely heal.
The high school warned the coach on Oct. 10, and stated that it had been "inappropriate instruction." On Dec. 18, 2020, the Japan Student Baseball Association also suspended him for three months commencing Oct. 9, 2020.
The 56-year-old father of the student who was injured told the Mainichi Shimbun, "Forcing someone to catch a hard baseball with their bare hands isn't part of training, it's physical violence. I want to see violence rooted out of high school baseball."