News
2021-01-10
About 80% favor canceling, postponing Tokyo Olympics in summer: Kyodo poll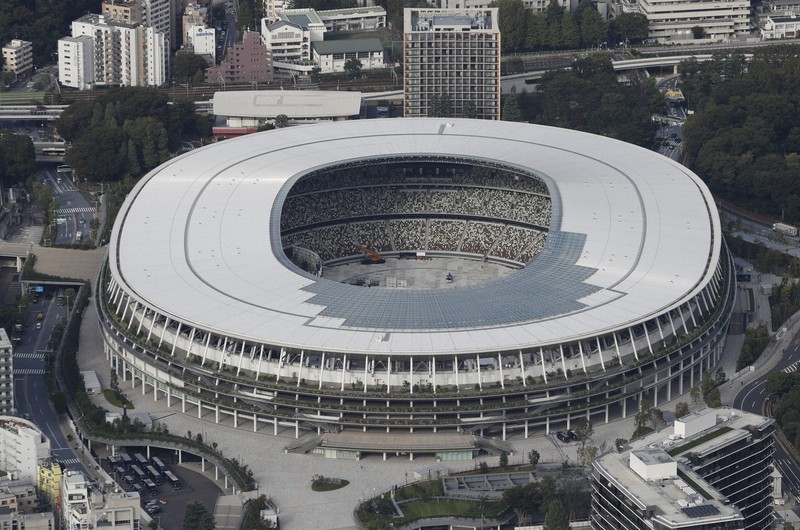 TOKYO (Kyodo) -- Around 80 percent of people in Japan believe the postponed Tokyo Olympics and Paralympics, planned for the summer, should be canceled or rescheduled, a Kyodo News survey showed Sunday, January 10.

The weekend telephone survey was conducted as Japan is struggling with a resurgence of novel coronavirus cases that have increased the strain on the country's medical system.

In the poll, 35.3 percent called for the cancellation of the Tokyo Games, while 44.8 percent said the games should be put off again. The games were slated to take place last year but were rescheduled due to the coronavirus pandemic.

The approval rate for the Cabinet of Prime Minister Yoshihide Suga stood at 41.3 percent, down 9 percentage points from the previous survey in December, with the disapproval rate at 42.8 percent.

The survey also found that 68.3 percent were dissatisfied with the coronavirus measures implemented by the government, while 24.9 percent said the government had dealt with the pandemic appropriately.

A monthlong state of emergency declared over the pandemic on Thursday, covering Tokyo and the adjacent prefectures of Kanagawa, Chiba and Saitama, was viewed as "too late" by 79.2 percent, while nearly 78 percent said it needed to be expanded to other areas.

The government previously declared a state of emergency covering Tokyo and six other prefectures in early April last year and expanded it to the country's 47 prefectures later that month. It was lifted in steps in May as virus cases subsided.

The daily tally of coronavirus infections in Japan on Saturday topped 7,000 for the third day in a row.