News
2021-01-24
Coronavirus may take torch relay away from public eye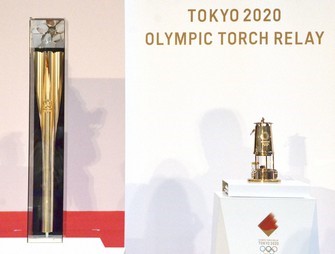 TOKYO (Kyodo) -- The Tokyo Olympic organizers are considering staging this year's Olympic torch relay away from public roads if a state of emergency is in effect where it is being run, a source with knowledge of the matter said Friday January 23.
The relay will depart J-Village soccer training center in Fukushima Prefecture on March 25, and travel the length and breadth of the nation through all 47 prefectures over a span of 121 days. But with just two months to go and Japan confronting a surge of coronavirus infections, the organizing committee is rushing to take concrete countermeasures.
In the original planning for the event, virtually every step of the torch's journey was to be a rousing public event. However, organizers have now contacted local executive committees and informed them of the new situation, which could involve flame-arrival ceremonies being held behind closed doors.
There have been concerns that celebrities taking part in the relay would attract crowds to the torch route, making it difficult to observe social distancing. To combat that, one proposal has emerged to hold relay segments where entry can be restricted, such as in parks.