News
2021-02-13
IOC 'fully respects' Mori's decision to step down: Bach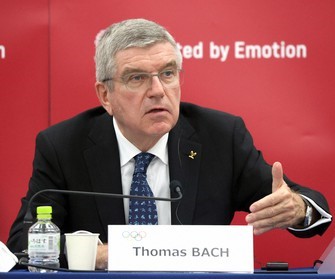 TOKYO (Kyodo February 12) -- International Olympic Committee President Thomas Bach said Friday that the organization "fully respects" Tokyo Olympics chief Yoshiro Mori's decision to step down.
Following Mori's resignation over his recent sexist remarks, Bach said in a statement that the IOC will "continue working hand-in-hand with his successor to deliver safe and secure Olympic Games Tokyo 2020 in 2021."
Bach also said the cooperation with Mori during his time as president of the Olympics and Paralympics organizing committee has been "outstanding."