News
2021-02-26
Japan won't require Olympic vaccinations despite appeal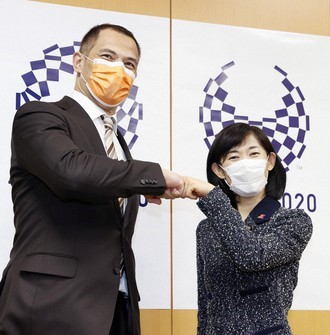 TOKYO (. February 25,Kyodo) -- Japan's Olympics minister said Wednesday that coronavirus vaccinations would not be a prerequisite for participation at this summer's Olympics and Paralympics, despite a World Anti-Doping Agency appeal that athletes be inoculated.
"We are putting together a number of comprehensive measures to realize a safe and secure event without needing vaccinations to be a prerequisite," Tamayo Marukawa, who last week took over as Olympics minister, told a press conference.
Marukawa's comments are in line with the Japanese government policy. On Tuesday, however, the anti-doping body WADA assured athletes of the safety of the vaccines, recommending Olympians receive them "for your own health, for the health of those around you and for the population at large."
Although other countries have indicated their intent to vaccinate the athletes they send to Tokyo, Japan is facing delays in its vaccination program, making it less likely that the host nation's athletes can receive them prior to the Olympics, set to begin on July 23.
The thought that foreign competitors may be vaccinated while Japan's Olympians are not does not sit well with everyone.
"Realistically, Japan needs to think about how to incorporate vaccinations into its approach to the games," a local organizing official said.