News
2021-04-12
Vietnam Baseball - Softball Federation elects first head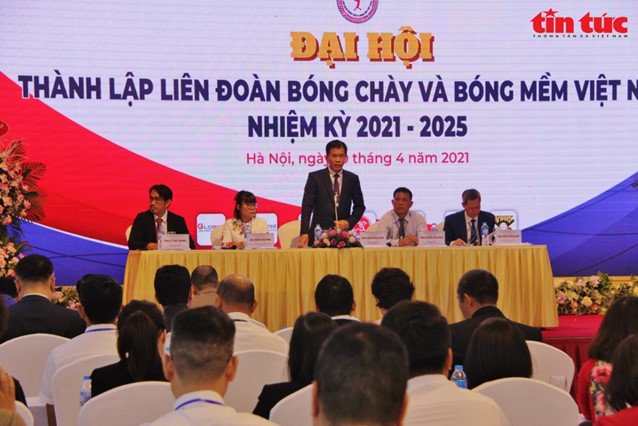 11/04/2021
Tran Duc Phan, deputy head of the Department of Sports and Physical Training, was elected as president of the Vietnam National Baseball - Softball Federation (VBSF) during its first congress held in Hanoi on April 10.
A total of four vice presidents were also elected to assist him in his role, with Nguyen Thi Thuy taking on the position of general secretary of the VBSF.
Phan explained that he expected to promote both baseball and softball at schools in order to encourage students to play and promote the development of the two sports.
The ultimate aim is to train Vietnamese baseball and softball players whilst seeking hidden gems who can compete during future international tournaments, the newly-elected president said.
Baseball and softball were introduced in Vietnam many years ago by executives from Japan, the Republic of Korea and the United States.
The country launched its debut 20-member national baseball team to compete at the South East Asian (SEA) Games in 2011.
The same year saw Vietnam's U12 baseball team trounce the likes of Indonesia and the Philippines to become the champion of the Southeast Asian region at the Pony Youth Baseball Tournament held in Seoul of the Republic of Korea.
Currently, the two sports are played in Hanoi, Ho Chi Minh City, Hue, Da Nang, Khanh Hoa, Binh Duong and other localities across the country.