News
2021-05-07
Final WBSC Olympic baseball qualifier
to be five-team tourney as China withdraws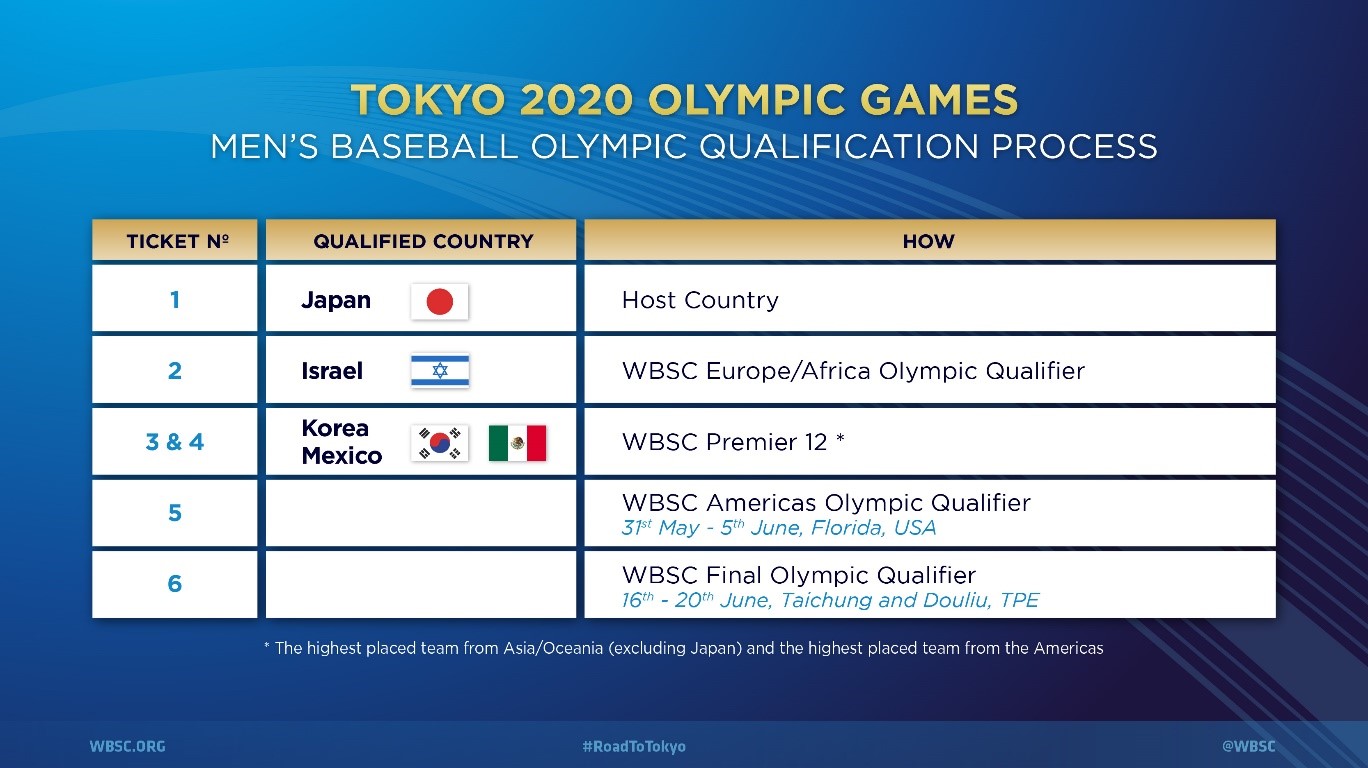 PULLY, Switzerland; 07 May 2021 -- The World Baseball Softball Confederation (WBSC) today confirmed that the Chinese Baseball Association (CBA) has withdrawn its national team from the WBSC Final Baseball Qualifier, a qualification tournament for the upcoming Tokyo 2020 Olympic Games.

The WBSC said that in light of all available information the final qualifier will feature only five teams, and that the game schedule will reflect this.

"The WBSC has acknowledged the decision of the CBA without any further course of action," said the WBSC. "This decision is considered final, and all focus will remain on the five participating teams in the WBSC Baseball Final Qualifier."

The WBSC Baseball Final Qualifier is scheduled from 16 to 20 June at Taichung International Baseball Stadium and Douliou Baseball Stadium in Taiwan.

Three teams have already qualified: World No. 4 Chinese Taipei, No. 6 Australia and No. 9 Netherlands. The other two participants will be the runner-up and the third-place finisher of the WBSC Baseball Americas Qualifier, which will be held from 31 May to 5 June in Florida.

The Chinese National Baseball Team is currently ranked 22nd in the WBSC Baseball World Rankings.