News
2012-07-22
Japanese Women's Roster Announced
by Women's Baseball Association Japan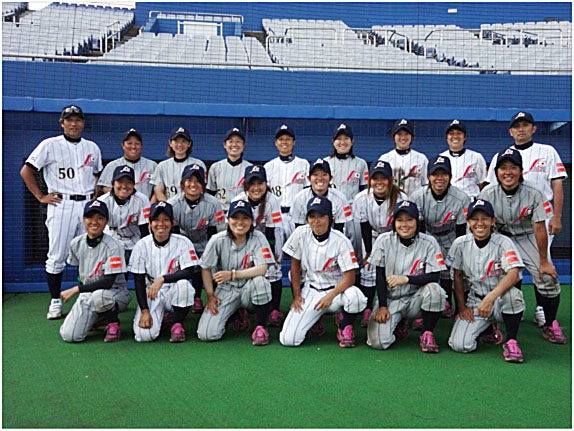 (Matsuyama): The Japanese Women's National Team finalized its 20-women roster on July 22.

It includes Ayako Rokkoku, recipient of 2010 IBAF Female Athlete of the Year, and 5 professional players for the first time. The entire list can be found in "Women" in this website.

Guided by head coach Hiroshi Shintani, the Women's National Team (dubbed as "Madonna Japan") aims to achieve 3 consecutive wins at the 5th IBAF Women's Baseball
World Cup in Edmonton, Canada (August 10 – 19, 2012).