News
2021-06-02
Panel experts mull how to raise doubts about holding Olympics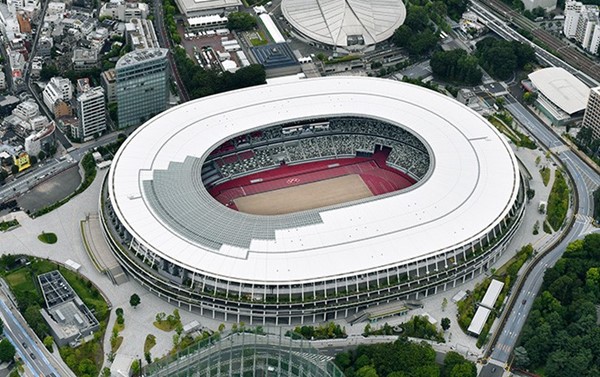 (THE ASAHI SHIMBUN June 1, 2021)
Some members of a government expert panel assigned to deal with the COVID-19 pandemic oppose holding the Olympics if infections are skyrocketing in Tokyo, but they have been reluctant to publicly present such views.
According to several panel members who spoke to The Asahi Shimbun, many on the 17-member committee feel it would be difficult to go ahead with the Summer Games if the COVID-19 situation in the capital was at the most serious stage 4, meaning an "explosive growth" of new infections.
But the members are still considering how to express this opinion, citing the huge social impact such an announcement would have.
Panel members also said they were uncertain about how to state their views because the Tokyo Olympic organizing committee has its own panel of experts that is looking into how the event should be held.
However, some government panel members feel they should make their opinions known before the organizing committee decides later this month on whether spectators will be allowed in the stands for the Olympics.
If the Olympics are held, domestic travel to Tokyo would increase significantly, raising the risk of an explosion in new COVID-19 cases, they said.
If Tokyo was at stage 4 during the Olympics, not only would new cases rise, but the health care system also would be strained, making it more difficult to provide ordinary medical care to the general public.
Panel members also assessed what could happen if the Olympics were held while Tokyo was at stage 3, meaning a "sharp increase" in new infections.
One assessment was that new cases would jump either during the Olympics or soon after the Closing Ceremony. It added that no spectators should be allowed into the stands and the overall scale of the event should be reduced in a stage 3 situation.
Panel members also pointed out that Japan would have to bear the responsibility if the sporting extravaganza becomes a "superspreader" event that ends up contaminating populations overseas.
"We want the government to present a detailed risk assessment for each stage of the infection spread," one panel member said.