News
2021-06-17
Keio University wins 70th Japan Collegiate Baseball Title for the 4th time in 34 years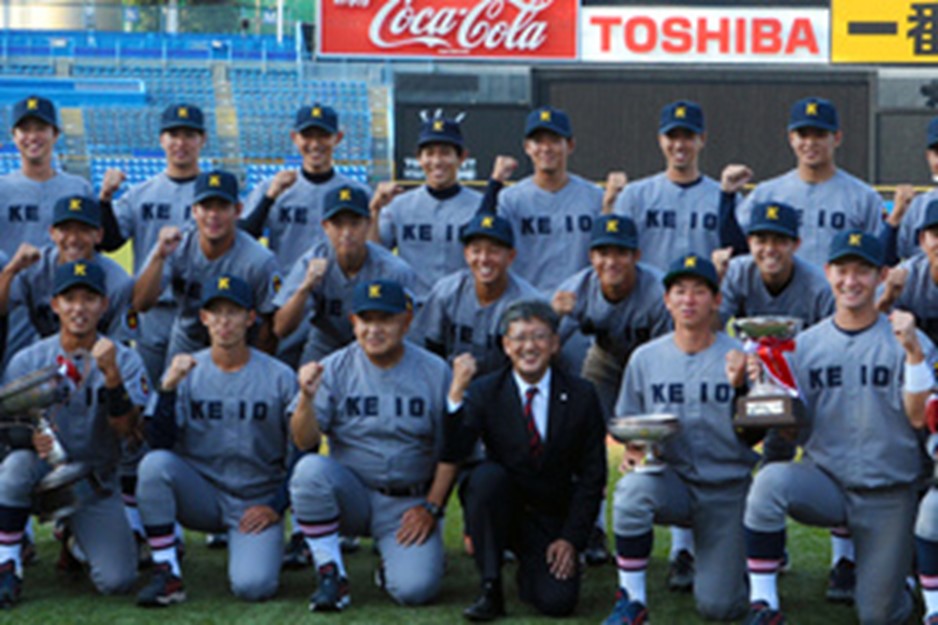 The final of the 70th Japan Collegiate Baseball Championships was played at Meiji Jingu Stadium on June 13th, 2021 and Keio University of Tokyo Big-6 University Baseball League (BBL) beat Fukui University of Technology (Hokuriku Universities BBL) 13-2. HORII Tetsuya, (59), a Keio alumni who became manager in 2020 after successfully coaching industrial league teams including Japan Railways East (2005 – 2019) brought Keio to capture their first crown in 34 years.

27 Regional Champions of University Baseball Teams in Japan joined in the elimination tournament at Tokyo Dome and Meiji Jingu Stadium for 6 playing days from June 7 to 13, 2021.

MASAKI Tomoya of Keio awarded MVP, followed by MASUI Shota of Keio Best Pitcher (2.77), Leading Hitter WATABE Haruto of Keio, and Fighting Spirit Prize KIMURA Tetsuta of Fukui University of Technology.