News
2021-06-28
Comeback win sees Dominican Republic clinch final Tokyo 2020 baseball place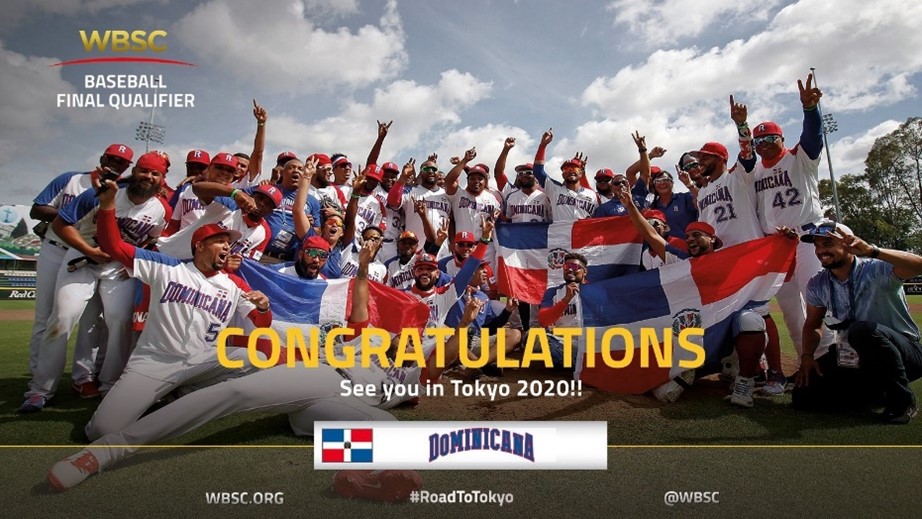 • Saturday, 26 June 2021
The Dominican Republic secured the last spot in the baseball tournament at the delayed 2020 Olympic Games in Tokyo after coming from behind to beat Venezuela 8-5 in the final qualifier in Mexican city Puebla.
The Caribbean team recovered from a three-run deficit in the second inning at the Estadio Hermanos Serdán to clinch the country's place at the Games which are set to start in less than a month's time.
It will be the Dominican Republic's second Olympic appearance after featuring at Barcelona 1992 when baseball made its debut at the Games.
The Dominican Republic finished undefeated in the last World Baseball Softball Confederation qualifier, scoring 22 runs and giving up 15.
Half of the baseball teams at the Games will come from the Americas with the Dominican Republic joining the Mexico and the United States, as well as hosts Japan, Israel and South Korea.
Diego Goris and Gustavo Nuñez led the Dominican Republic in batting average with 417, while the Caribbean squad hit 302 in the tournament.
Venezuela's Alexi Amarista was the best hitter of the competition with a batting average of 462, but his team fell short in their quest to reach the Olympics.
They burst into a 3-0 lead before the Dominican Republic launched their comeback with two runs.
One inning later, the Dominican Republic exploded into life with six runs to take a healthy lead in the game before a crowd of 2,691.
The team, managed by Hector Borg, San Francisco Giants director of development for Latin America, sent nine hitters to the plate, collecting five consecutive hits to move 8-3 in front and turn the game in their favour.
Venezuela managed to score a pair of runs in the last inning, but their effort came up short.