News
2021-08-28
Next WBSC U-18 Baseball World Cup scheduled for 9-18 September 2022 in Florida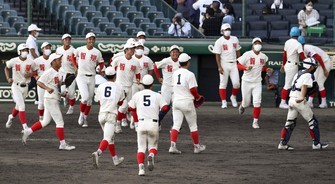 The World Baseball Softball Confederation (WBSC) and host USA Baseball today, August27, jointly revealed the new dates for the next WBSC U-18 Baseball World Cup, with the 30th edition of the youth world championship to take place from 9-18 September 2022 in Sarasota and Bradenton, Florida.

The elite international tournament will be played at Sarasota's Ed Smith Stadium and Bradenton's LECOM Park, the respective Spring Training homes of the Baltimore Orioles and the Pittsburgh Pirates of Major League Baseball (MLB).

The XXX WBSC U-18 Baseball World Cup will include 12 national teams, whose rosters will feature the best youth players in their respective countries.

"We are grateful to the World Baseball Softball Confederation and the local organizing committees in Bradenton and Sarasota, Florida, for their assistance rescheduling the U-18 Baseball World Cup 2021 for next year," said USA Baseball Executive Director and CEO Paul Seiler. "Hosting this prestigious event on our home soil is an exciting opportunity for us and we look forward to continue working alongside them to bring a world-class event to Florida in 2022."

"The U-18 Baseball World Cup has grown into one of the crown-jewel international baseball events," said WBSC President Fraccari. "And on behalf of the WBSC, I would like to thank USA Baseball and the cities of Sarasota and Bradenton for their continued excitement and commitment in staging this youth world championship event, which will showcase the game's future superstars."

The U-18 Baseball World Cups, along with its continental qualifiers, have consistently featured players who have gone on to become some of the biggest names in the sport, such as Japan's Yu Darvish and Shohei Ohtani; Canada's Tyler O'Neill and Cal Quantrill; Korea's Shin-soo Choo; Cuba's Yasiel Puig and Aroldis Chapman; and Clayton Kershaw, Bryce Harper, Francisco Lindor, Manny Machado and Buster Posey, who all played for USA Baseball's U-18 National Team.

Chinese Taipei won the last WBSC U-18 Baseball World Cup in 2019, defeating then-defending world champions USA in the final, in Gijang, Korea.

The XXX WBSC U-18 Baseball World Cup was originally set to take place in September 2021, but was postponed to 2022 in late July, due to the continued impact of the COVID-19 pandemic.