News
2021-08-30
Baseball and softball "left their mark" at Tokyo 2020, says WBSC President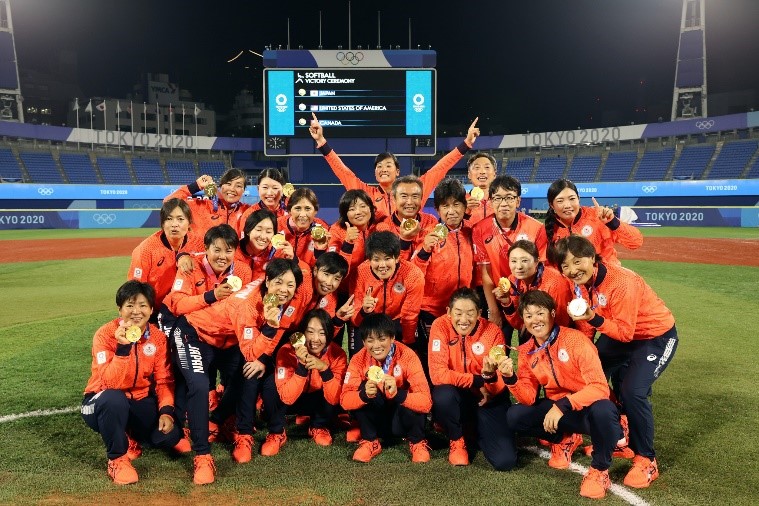 Saturday, 28 August 2021
Men's baseball and women's softball returned to the Olympic programme for the first time since Beijing 2008.
Hosts Japan won softball and baseball gold, beating the United States in both finals.
"Our return to the Olympic stage was as spectacular as we could have hoped for," Fraccari wrote in a blog post for insidethegames.
Fracarri added: "We are proud of how our sport, our athletes and our movement made invaluable contributions to the overall success of these unique Olympic Games.
"From women's softball opening the Games' competitions at the Azuma Baseball Stadium in Fukushima on July 21 to Eddy Alverez becoming only the sixth Olympian to win medals at both a Winter and Summer Olympic Games, it's safe to say baseball and softball have left their mark on the Tokyo 2020 Olympic Games.
"The ultra-competitive matches - delivered also thanks to the strong partnerships we developed with all professional leagues - and the excellent fan engagement and feedback from the athletes have proven once again how baseball and softball are a great fit for the Olympics."
The sport will not be present at Paris 2024, but the WBSC intents to be included in the Los Angeles 2028 programme, with baseball and softball's popularity in the US a key factor.
Fraccari said the WBSC "will continue to fight hard" for the sport's Olympic inclusion, "on behalf of our fans, our teams and their athletes".
"We have grounds, as always, to be optimistic for our Olympic future", the WBSC President added.
"Next up is Los Angeles in 2028, and where baseball and softball are some of America's favourite sports and pastimes."