News
2021-10-26
Japan National Baseball Team wins Best Male Team at Tokyo 2020 Olympics award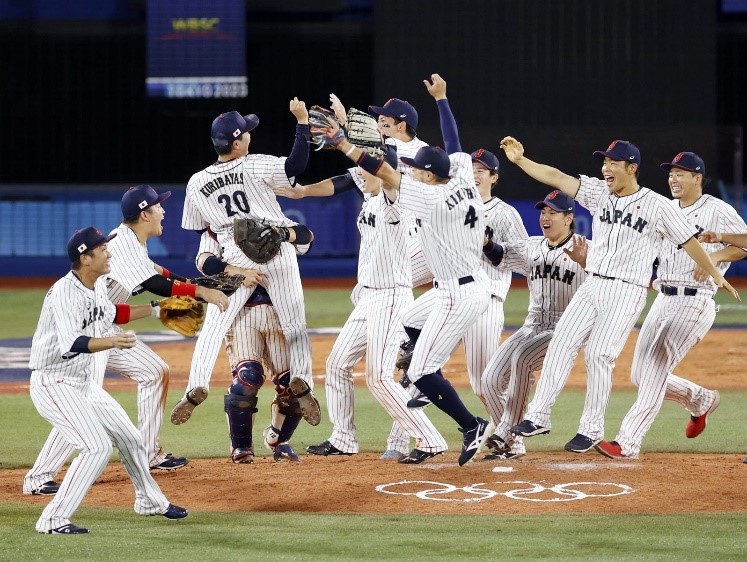 The Japanese National Baseball Team, top-ranked 'Samurai Japan', was named the Best Male Team at the Tokyo 2020 Olympic Games on October 24. The announcement was made at the Association of National Olympic Committees (ANOC) Awards 2021 in Crete, Greece.
The Samurai Japan squad went undefeated at the Tokyo 2020 Olympic Games, which included the highest number of professional players in Olympic history, to claim their first-ever Olympic baseball gold medal, in what was the sport's first appearance at the Games since 2008. Japan topped USA in the Olympic Gold Medal Game, 2-0, at the Yokohama Baseball Stadium. The game was Tokyo 2020's most-watched Olympic event on Japanese television.
"We won this gold medal thanks to the support and cooperation of a lot of people," said Japan's manager Atsunori Inaba, who retired as a manager after the Olympics. "I received the support of all the different coaches. I'm grateful for that. We interrupted the NPB pennant race to play in the Olympics. I really wish to thank all the clubs."
Samurai Japan's Tetsuto Yamada was voted the Tokyo 2020 baseball most valuable player (MVP). He started five games for Japan, four as the designated hitter one at second base. He went 7-for-20 with a home run and seven runs batted in (RBIs). In addition, pitcher Yoshinobu Yamamoto, catcher Takuya Kai, and shortstop Hayato Sakamoto were named to the All-Olympic Baseball Team.
"The fact that many children turned their attention to baseball because we could win the gold medal at the Olympics will be an irreplaceable appeal for the promotion and development of the game," said the Baseball Federation of Japan head of International Affairs and PR, Atsushi Nagamata.
The ANOC Awards were held for the first time in Bangkok in 2014 and has been held every year since then. The event was created in order to recognise and honour the achievements of the NOCs and their athletes as well as distinguished members of the Olympic Family.