News
2014-02-15
Baseball Softball dominate Tokyo 2020 new sport poll
Nippon Professional Baseball and Youth Baseball were the number one and two spectator sport events in Japan, according to a recent Yomiuri Shimbum poll.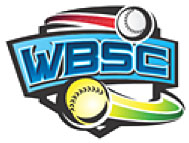 LAUSANNE (SUI) - A recent nationwide poll conducted in Japan by media giant Yomiuri Shimbun indicated that nearly 70% of respondents would choose to add Baseball/Softball to the 2020 Tokyo Games, given an opportunity to select from one of the seven IOC-shortlisted sports.

Other sports received 0 to 3% support from the Japanese audience polled, while a quarter of respondents were either unsure of which sport they would select or did not give an answer.

The poll also strongly supported baseball/softball as being the most popular and followed sport for viewers to watch in all of Japan.

Professional baseball and youth baseball took the top two spots among 36 various sports/sporting events surveyed. (Respondents could select as many sports/events as they wanted.)

Nippon Professional Baseball (NPB - Japan's premier baseball league) was the clear favourite, with 49% of those polled reporting they like to watch NPB matches.

At 34%, youth/high school baseball was the second favourite sports spectacle to watch among the Japanese audience. The annual high school single-elimination "Koshien" tournament is broadcast nationally and generates massive viewership and in-stadium crowds.

The poll results are also consistent with the viewership of the last World Baseball Classic, in which Team Japan's win versus Team Netherlands in March of 2013 generated the biggest sports event television audience in Japan, eclipsing all major sporting events across the previous 12-month period.

U.S. baseball (Major League Baseball) and national college baseball content also comprised viewership behaviour of the Japanese audience, registering 10% and 3% in the poll, respectively.

World Baseball Softball Confederation (WBSC) leadership welcomed the findings of the Yomiuri Shimbum poll.
"We are very proud and honoured that Baseball/Softball continue to form such a significant part of the Japanese culture and sporting landscape, as confirmed by these very favourable poll results and as reflected by the number of gold medals earned in our world championships," said co-Presidents Riccardo Fraccari and Don Porter. "With Japan now firmly intent on building its National Team brand, 'Samurai Japan', baseball and softball's path will be not only sustained, but further accelerated and continue to be source of national pride."

The Yomiuri Shimbum poll was based on data collected from an audience of 1,522 respondents from a random nationwide sampling from 18-19 January.