News
2014-02-18
Japan's Osaka University wins Women's Baseball 2014 Phoenix Cup in Hong Kong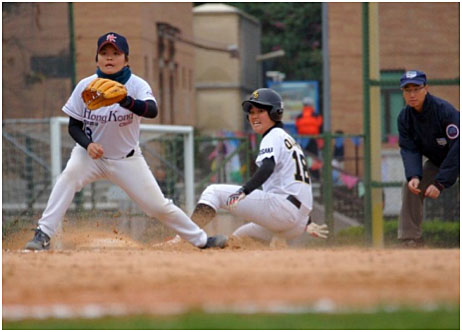 HONG KONG - Japan's Osaka University of Health and Sport Sciences club were crowned champions of the 2014 Asia Insurance Phoenix Cup IBAF Hong Kong International Women's Baseball Tournament yesterday by defeating the Hong Kong Allies in the final.
It is the second time in recent months that a team out of Osaka won an international baseball tournament staged by the Hong Kong Baseball Association, as the Osaka "All-Stars" won the men's Hong Kong International Open in December.
The four-day Phoenix Cup featured eight club teams from Australia, Chinese Taipei, Hong Kong, Korea, Japan, and Singapore.
Baseball Australia, which earned the bronze medal, was represented by its National Team, in order for their coaching staff to evaluate talent and give the athletes added experience ahead of the 6th Women's Baseball World Cup that will be staged in Miyazaki, Japan this September.
Mr. Philip Li, Chairman of the Hong Kong Baseball Association, has been pleased with the growth of the annual women's baseball tournament and the opportunities it provides for young females to be exposed/attracted to the sport and have a path to excel on an international platform.
"The growing number of women baseball players encourages Hong Kong to continue organising the Phoenix Cup, making it an evergreen international women's sport event," Li Said.