News
2014-05-06
Big boost to baseball/softball case to be in the Olympics: WBSC secures Mizuno as first 'Global Sponsor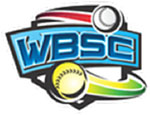 TOKYO - Officials of the world governing body for baseball and softball, the World Baseball Softball Confederation (WBSC), have announced a new key agreement with the Japan-based Mizuno Corporation, establishing Mizuno as WBSC's first Global Sponsor and the Exclusive Official Game Ball Supplier of all 2014 Baseball and Softball World Championship platforms -- from youth to professional level -- overseen by the WBSC.

The new WBSC-Mizuno agreement follows Mizuno's sponsorship of WBSC's historic and first-ever World Baseball Softball Congress in Africa, which was announced last month, and covers this year's three baseball world championships -- the IBAF Youth U-15, U-21 and Women's Baseball World Cups -- and this year's two softball world championships -- the ISF U19 Junior Men's Softball World Championship and the Women's Softball World Championship.

"The WBSC is proud to partner with a sports industry leader like Mizuno, which will help keep the WBSC at the forefront of youth sport and further strengthen our youth engagement platforms," stated WBSC co-Presidents Riccardo Fraccari and Don Porter.

WBSC leadership also hailed the agreement as highlighting the value baseball and softball could deliver to the Olympic Movement, if included on the Olympic Programme.

"The WBSC remains committed to Olympic Games inclusion, and this strategic-partnership -- the sponsorship of our youth-, women's- and men's competition platforms -- is critical to strongly demonstrating baseball and softball's youth and commercial appeal, and gender-balance," the co-presidents added. "We are confident that under the Olympic umbrella, baseball and softball's global assets could further enhance and sustain the uniqueness, year-round message and economic positioning of the Olympic Games, while making the Games increasingly relevant to women and vice-versa."

The structure of the WBSC-Mizuno agreement includes cash and value-in-kind, extending upon Mizuno's long-standing partnerships with the International Baseball Federation and International Softball Federation that dates back over forty years.

WBSC officials confirm that Mizuno will continue to serve as the Official Competition Game Ball Supplier of the Baseball World Cups and Softball World Championships though 2014.

Under the agreement, Mizuno will also serve as the Official Apparel Supplier of the Tournament Officials of the 2014 baseball/softball world championships; umpires of the 2014 Softball World Championships will also be outfitted by Mizuno.