News
2014-06-10
Baseball Federation of Japan's Council Approves Fiscal 2014 Program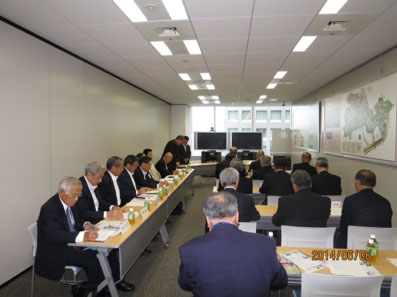 The 16 member council of Baseball Federation of Japan (BFJ) met in Tokyo on June 5 and formally approved BFJ's Fiscal 2014 (April, 2014 to March, 2015) activity program and budget which have already been partially implemented for the last two months.

BFJ plans to send its National Teams to the following 7 tournaments which are duly sanctioned by International Baseball Federation (IBAF) -- and by the Baseball Federation of Asia (BFA) for the events taking place within Asia.

 17th Asian Game: September 21 to 28, Incheon, Korea
 27th Harlem Baseball Week: July 11 to 11, Harlem, Netherlands
 1st IBAF U21 World Cup: November 7 – 16, Taichung, Chinese Taipei
 10th 18U Asian Championship: September 1 – 7, Thailand
 2nd IBAF 15U World Cup: July 31 – August 10, Mexico
 8th BFA 12U Asian Championship: August 27 – 31, Manila, Philippines
 6th IBAF Women's World Cup: September 1 – 7, Miyazaki, Japan

Development of baseball will be promoted in association with BFA, which includes sending coaches to Asian countries. An annual Umpire School will be held in February when a few umpires from Asia will be invited. In November, 2013, BFJ dispatched a veteran instructor to West Asia Umpire School in Colombo, Sri Lanka attended by 60 umpires in the region including Pakistan, India, Iran and Nepal.

BFJ will actively continue supporting World Baseball Softball Confederation's (WBSC) ongoing campaign to have baseball and softball rejoin the Olympic family of sports, after WBSC newly elected president, Riccardo Fraccari, expressed the WBSC will strengthen efforts for Olympic-inclusion. (See a new poster produced by BFJ on front page.)

Baseball and softball coaching for junior girls and boys will be held again in December as "Olympic Movement Fest" in Northeastern Japan. Sponsored by the Japanese Olympic Committee, the project aimed to provide reconstruction support for areas affected by Great East Japan Earthquake on March 11, 2011.