News
2014-08-25
Legend Oh speaks out on touring major leaguers, growth of game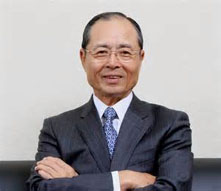 TOKYO (Kyodo) -- For home run-hitting legend Sadaharu Oh, this November's competition between Japan's best players and major league all-stars is vital if Japanese baseball really aspires to become the best in the world.
In an exclusive interview with Kyodo News last week, Oh, who managed Japan to victory in the first World Baseball Classic, discussed the competition against major leaguers, development of the Japanese game and its national team, Samurai Japan.
Eight years after losing his stomach to cancer surgery, the 74-year-old Oh leads the Softbank Hawks' front office as the Pacific League club's director. He criticized the players union's decision in 2006 to abandon the regular competition against big leaguers.
"Through games against Americans, the level of Japanese baseball has increased quite a bit," Oh said. "Eight years ago, when we gave it up, we were getting closer (to the majors). We made a mistake in giving it up. We had been doing this every two years. This year is going to be great. But it's something that if you don't keep doing it is no good. That eight-year blank was terrible."
"If one compares baseball to mountains, we here in Japan are standing on Mount Fuji. MLB over there is Everest. Of course, you want to go to Everest. They want to try, to experience that."
Oh admitted that while Japanese pitchers have done well overseas, few batters have been able to star in the big leagues. He blamed the 'sectionalism' that divides Japan's different baseball governing bodies for much of that, but also said Japanese players are not hungry enough -- although he hinted that televised exposure to big league games is driving change.
"Hideki Matsui hit 31 home runs in his second season. I think he did really well to hit that many," Oh said.
"We have successful batters like Ichiro (Suzuki) and (Norichika) Aoki, clutch hitters who can make good contact. Those guys are good to have on a team, but as for being a (big league) cleanup hitter, Japanese players can't do that."
"The pitcher is the one who makes the first move and has the initiative. Batters have it harder. They can't control what pitch is coming, but they have to be able to hit it fair."
The influence of the major leagues, he said, is now driving high school players to reach farther than players of his day ever did.
"It used to be they wanted to play in Japanese pro baseball, now it's gone one step further and they want to play in the majors. So they are trying harder and harder," he said.
"The batters have great bat speed, they don't look anything like they used to. They want to play in the majors and they're swinging 'voom, voom,' and now you see the high school pitchers throwing changeups!"
Asked if he thought it was good for young Japanese players to go to the majors, Oh said, "Of course, if you lack confidence, you aren't going to go. But confident players want to accept that challenge."
"You don't want regrets. When you're older, you don't want to look back and think, 'I should have tried to do it.' If you go over and fail, that's OK. You can come back. But you have to take on challenges."
However, he also implied that blue-chip amateurs who make the ultimate challenge and bypass Nippon Professional Baseball to go directly to the majors, as Junichi Tazawa did with the Boston Red Sox, could be black listed from playing for Samurai Japan.
"A player's quality is not the only factor in selection (for the national team)," Oh said regarding Tazawa's exclusion from manager Koji Yamamoto's team for the 2013 WBC.
Like everyone involved in Japan's failure to get out of the semifinals last year in San Francisco, Oh agreed the managerial selection process and not the manager were to blame. Yamamoto had been out of the game for a number of years.
"He was much older than the players," said Oh, who only took the job in 2006 when every other active manager refused. "(In 2006) there was no one else to do it. I was older, too, but I was managing, in uniform, competing alongside the players and they knew me. It's very difficult if you're both older and away from the field."
After failing to win a third straight WBC, a committee with the national team project asked former Softbank Hawks captain Hiroki Kokubo to manage Japan through the 2017 tournament, even though he had never managed at any level.
"He lacks experience, but has plenty of time before 2017," Oh said of his former player. "I believe at first he was completely lost, but he has time. In Kokubo's case, he was a player until two years ago, and he is at the games (as an analyst), watching and talking to the players, and the players are conscious of him being the WBC manager. He is very serious and is always working on this."
"It used to be that the WBC would be in March and things would be decided the year before. The attention we paid the WBC was low. Now everyone is looking forward to 2017, and for the sake of making that team, the players want to be selected each time."
A hall of famer in Japan and one of the world's best-known baseball names, Oh said players who might have taken performance enhancing drugs before they were banned by MLB should be considered for America's hall of fame.
"If they weren't breaking baseball's rules, players like Mark McGwire, should be in the Hall of Fame," Oh said. "But it's some American writers who are blocking them. Their thinking is too rigid."