News
2014-09-20
Olympics: IOC Pres. Bach pushes baseball-softball return for Tokyo 2020
INCHEON, South Korea, Sept. 20, Kyodo By Dave Hueston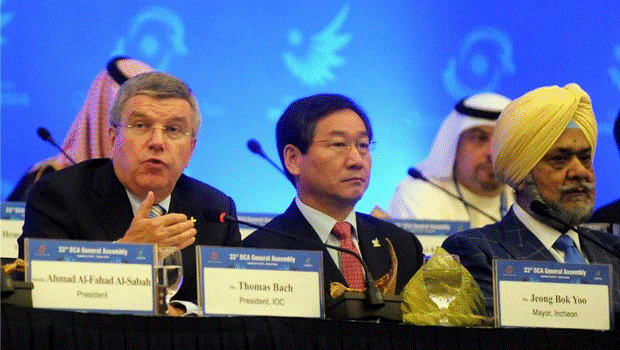 International Olympic Committee President Thomas Bach is all in favor of bringing back men's baseball and women's softball as part of his 2020 Olympic Agenda. He's just not ready to say so, quite yet.

Asked whether he wants to see the return of the sports, which were both dropped from the Olympic program after the 2008 Beijing Olympics under his predecessor Jacques Rogge but have launched a joint bid under one confederation, Bach was cagey but clearly on board for the shake-up.

Baseball and softball were left off the program at the 2012 London Games and will not be contested at the Rio Olympics in 2016.