News
2014-09-25
Asian Games – Day 3 of Preliminary Round
Day-off for Team Japan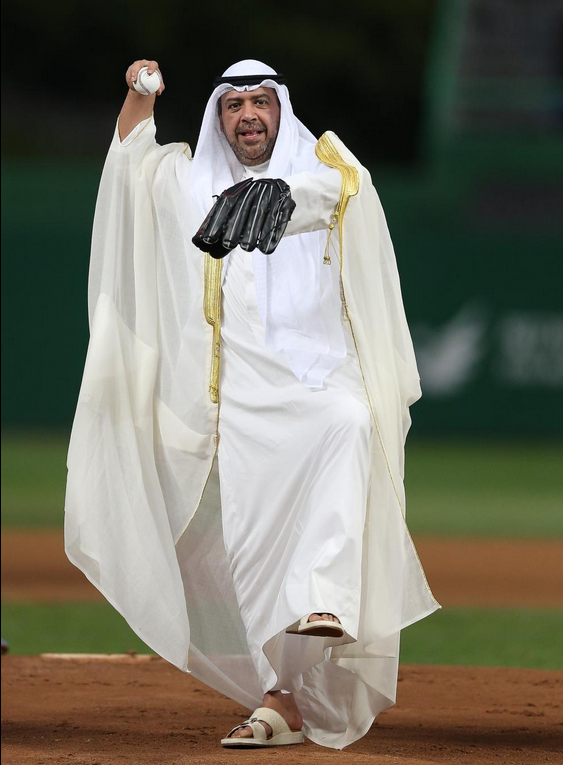 Olympic Council of Asia President Sheikh Ahmad threw out the ceremonial first pitch at tonight's before the packed crowd of Korea vs. Chinese Taipei contest. The Olympic leader in Asia, Sheikh Ahmad "has spoken enthusiastically about [baseball/softball] being part of the 2020 Olympic Games." reports Inside the Games
A seven-run first inning had given South Korea a massive early lead on two homers and a Taiwanese outfielder's error, ultimately setting the tone for the victory. Visiting Taiwan ultimately lost to the home team in an embarrassing mercy rule-shortened 0-10 game at the Men's Preliminary Round Group B game. In contrast, Taiwan's batting line up had stayed quiet throughout the entire matchup with a scattered six hits.
Following the loss, Team Taiwan is scheduled to face Japan this Saturday. The winner will be able to advance to the championship game to be held Sunday.