News
2014-11-14
Taipei Dome to be complete in 2016, highlights global growth and fan focus
Baseball venues stadiums are being built/modernized around the world.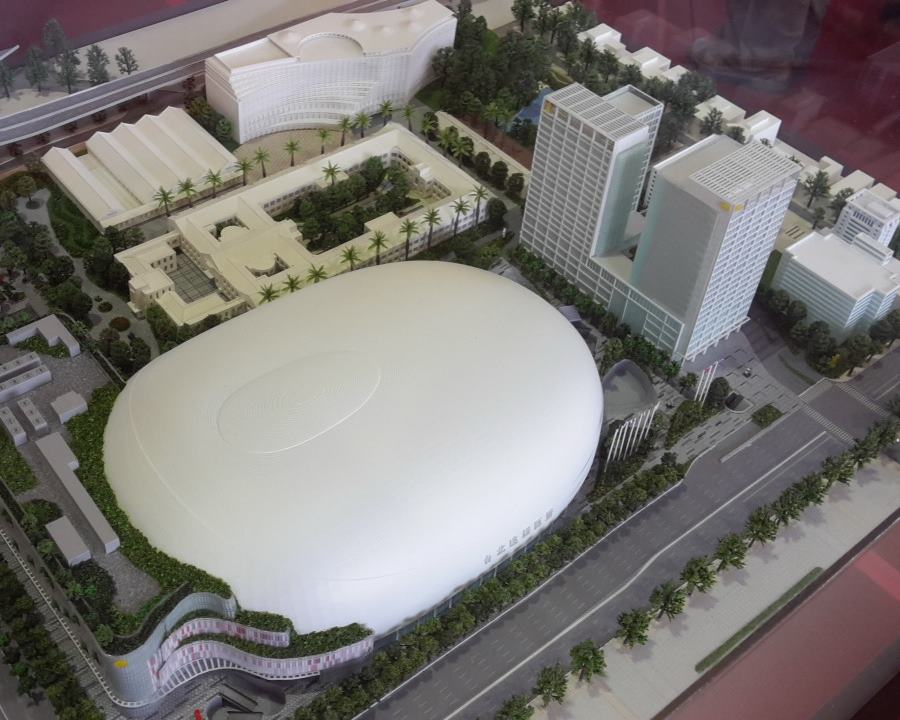 Thursday, November 13, 2014
By IBAF Asia Correspondent, Richard Wang
TAIPEI CITY, Taiwan -- The much-anticipated beam-raising ceremony of the Taipei Dome was held this morning at the construction site in downtown Taipei, marking a significant step of the construction progress of the largest dome stadium in Taiwan. The 40,000-seat stadium is scheduled to be completed in April 2016, according to the builder Far Glory Construction, and will bring brand-new baseball viewing experience for fans in Taiwan, and from abroad.
The Taipei Dome broke ground in 2011, almost 20 years after full-house of enthusiastic baseball fans chanted "We want the Dome" to then-prime minister P.T. Hao during a rained-out game 7 of CPBL Championship Series in 1991. In 1995 Taipei City has designated the former Song Shan Tabacco Factory site as the construction site, however the progress of the program was delayed due to the site being designated as cultural heritage by the government. In 2006 Far Glory was approved to develop this project as BOT partner. A dome stadium with a baseball museum, a high-end hotel and a shopping mall are three major elements of the complex.
Designed by Populous (previously known as HOK Sports), the world-famous sports facility design firm, the Taipei Dome construction was carried out by the collaboration of Far Glory and Obayashigumi which is the top indoor stadium builder in Japan. This 40,000-seat multi-function Taipei Dome will become a beacon of sports of baseball in Taiwan. Fans from Taiwan will enjoy the games comfortably in this state-of-the-art indoor stadium without being interfered by weather issues for the first time in Taiwan history, and international games are also expected to be held here following its debut in 2016. This facility is also being designated as the main site of Universiade 2017.
Currently an 18,000-seat Go-Chuk dome stadium is being built in South Korea and is scheduled to open in August 2015.