News
2014-12-19
NPB reacts to U.S.-Cuba deal
(December 19, 2014 The Yomiuri Shimbun)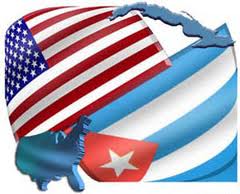 The move toward restoration of diplomatic relations between the United States and Cuba figures to expand the playing field for top-level Cuban baseball players.
In Japan, there were varying opinions on the expected impact.
"If the relationship between Cuba and the United States actually changes, the impact on the baseball world will undergo changes," said Yomiuri Giants President Hiroshi Kubo.
"A deeper relationship between the United States and Cuba is a positive thing," said Yokohama DeNA BayStars General Manager Shigeru Takada. "I don't know the kind of influence it will have [on NPB]."
Said Hiroshima Carp President Kiyoaki Suzuki: "We aren't interested in Cuban players. They're probably all going to head for the major leagues."
A Fukuoka SoftBank Hawks executive looked at the diplomatic reform as a signal for the team to take a look at Cuban players.
"[In terms of player acquisition], we must establish strong relationships, including setting up a platform," Hawks exec Sugihiko Mikasa said.
"The surprises just keep coming," said Tohoku Rakuten owner Hiroshi Mikitani. "This will probably make the baseball world more interesting."
Takahashi takes pay cut
Yomiuri Giants outfielder Yoshinobu Takahashi, who next season will be a player-coach, took a slight cut in pay when he signed for ¥160 million after salary negotiations on Thursday at the team office in Tokyo.
Takahashi's salary is believed to include his duties as coach.
The veteran, who next year turns 40 in April, suffered an injury to his right hand in late August and was deactivated. He hit .286 with six homers and 29 RBIs in 72 games.
Takahashi is expected to kick off his coaching duties — offering advice to fellow players —when spring camp opens in February.