News
2015-01-12
New Hawks manager Kudo says examination of players' injury history is key to prevention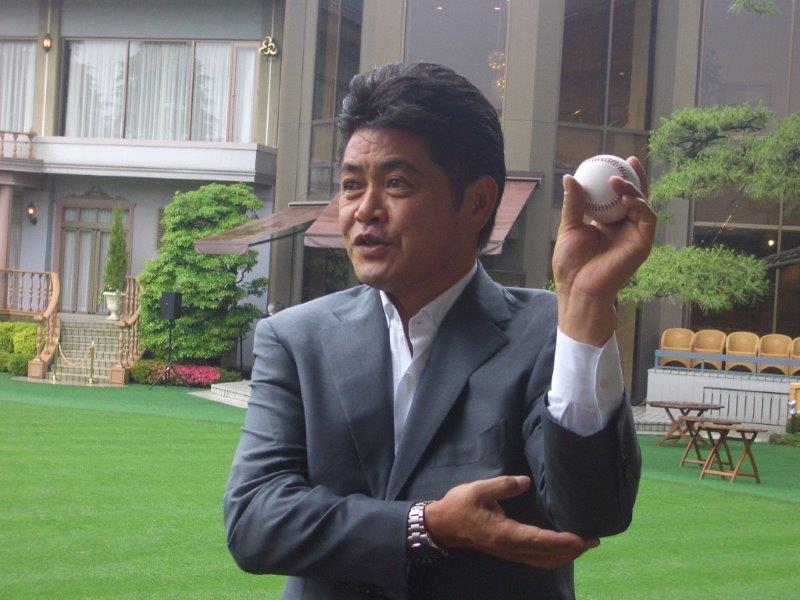 Jan 11, 2015 (Kyodo)
Rookie Fukuoka Softbank Hawks manager Kimiyasu Kudo, who stretched his playing career to the age of 47, said Sunday that the club would make a detailed examination of every player's injury history as part of a program to prevent reoccurring trouble.

"If one suffers an injury to some part of his body as a child, that area is prone to injury as an adult," said Kudo, who won 224 games in Nippon Professional Baseball. "We can base training methods for players based on that kind of knowledge and better prevent future injuries."
An enthusiastic student of sports science, Kudo spoke fervently to a sports trainers workshop sanctioned by the Japan Sports Association. The new skipper, who has studied physical training at the University of Tsukuba graduate school, cited his own experience, saying how his first injury as a professional was to a part of his elbow that gave him pain when he was in middle school.
"The kind of injuries someone is prone to depends on the individual," Kudo said. "It is important for each and every player to have a different training regimen."
Late in his career, Kudo spent his off-season training in the United States under careful supervision of a number of specialists. After his retirement he worked on establishing a sports fitness and training center where individuals would learn the best practices in nutrition and physical training needed for their optimum fitness and performance.

P.S. By Baseball Federation of Japan (BFJ)

The Bone and Joint Decade Japan (BJDJ), mostly comprising College Professors and Orthopedic Surgeons, is embarking on a massive survey of junior pitchers and coaches throughout Japan with the help of the Japan Amateur Baseball Association (JABA) and Japan Rubber Baseball Association, both are affiliated with BFJ, and has collected about 10,000 answers. The result is being analyzed with the aim of establishing best practice for the prevention of injuries. Manager Kimiyasu Kudo is a strong supporter of BJDJ which is calling for the need to establish pitching limit to youngsters.