News
2015-02-16
Guest Umpires from South Asia Braved Out the Cold at 57th BFA/JABA Umpire School in Japan
First Ever Woman Umpire Joined from Hong Kong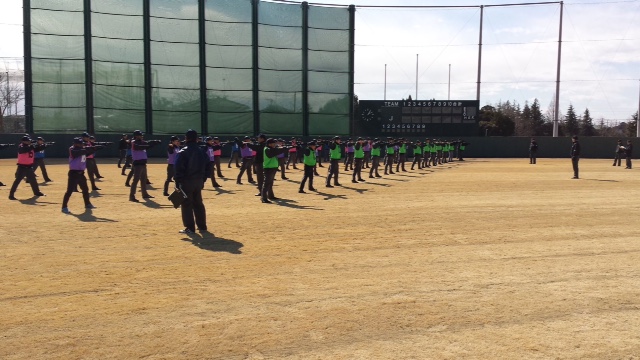 Japan Amateur Baseball Association (JABA) with the support of the Baseball Federation of Asia (BFA), hosted the 57th Umpire School at Japan Railways East Ground in Kashiwa City, Chiba, Japan for 3 days from February 13 through 15、2015。

The intensive course comprised outdoor training from 9 a.m. and at night the classroom lecture till 9 p.m. and 5 guest umpires from Asian countries/regions joined 57 Japanese colleagues brushed up their judging skills and updated themselves to the new rules with the help of 17 instructors who led the extensive sessions both day and night. The guests from overseas received a set of umpiring gears from JABA.

The 5 guest umpires from China, Chinese Taipei, Hong Kong, Indonesia and Thailand have been recognized as follows:
Wang Tianyi (CHN), Chen Tien-Yin (TPE), Ms. Lui Yiu Yin (HKG), Tony Arif Wicasksono (INA) and Apichat Ngamying (THA).