News
2015-02-23
2015 West Asia Baseball Cup XII opens in Pakistan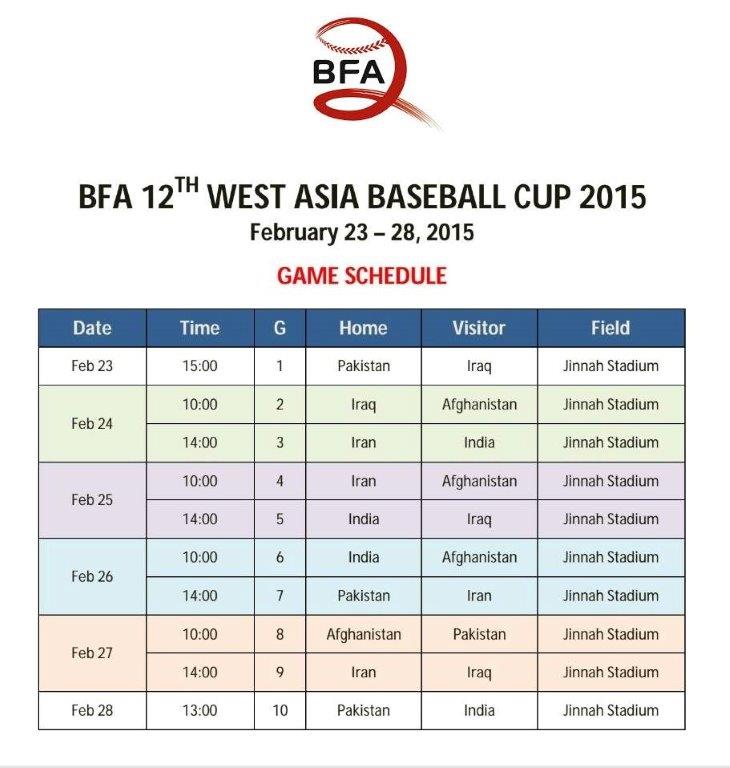 The 12th Baseball Federation of Asia (BFA) West Asia Baseball Cup is set to open on February 23, 2015 at Jinnah Stadium in the capital city of Islamabad, Pakistan. (See schedule)

Host nation, No. 24 Pakistan, is the defending champion of West Asia, winning the 11th BFA West Asia Cup in 2013 – an event that is held every two years.

Other participating nations include No. 35 Afghanistan, No. 49 Iran, and unranked India and Iraq.

The five-nation West Asia baseball showcase is being hosted by the Pakistan Baseball Federation in conjunction with the BFA – the World Baseball Softball Confederation's baseball arm in Asia.