News
2015-02-24
NPB commissioner seeks to shorten games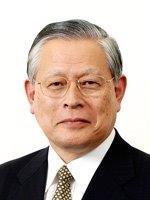 (KYODO) Nippon Professional Baseball (NPB)commissioner Katsuhiko Kumazaki indicated Monday he is considering a plan to punish teams that fail to play games faster.
In the annual battle to reduce the time of games, the commissioner, who visited the 12 teams, said punishments were discussed. The results of a survey that was conducted will be debated when an exploratory committee convenes on Thursday.
Among the ideas brought up by the managers were shortening the length of music accompanying the entrance of players, making between-inning events more compact, shortening the amount of time it takes to get the ball back to a pitcher after a pitch and curtailing the number of pitches needed for an intentional walk.
In 2014, an average Central League game required three hours, 21 minutes to play, a minute longer than the year before. The Pacific League held steady from 2013 at three hours, 23 minutes.
Major League Baseball this year announced that batters will be required to keep one foot in the batter's box at all times except in specific cases, such as timeouts, wild pitches and passed balls.