News
2015-05-06
No. 23 Philippines last undefeated nation at East Asia Baseball Cup
Tuesday, May 05, 2015 by IBAF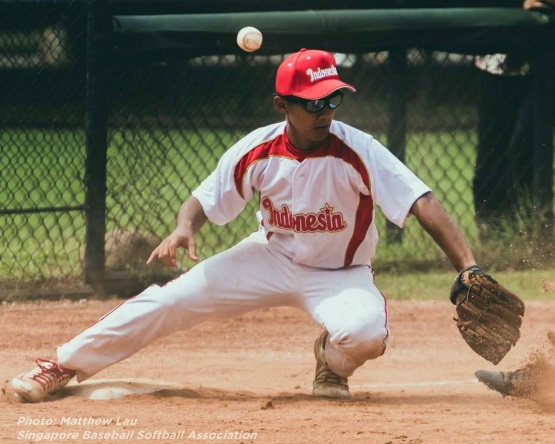 LAUSANNE, Switzerland – After three days of action at the six-nation BFA East Asia Baseball Cup XI in Jakarta, Indonesia, the defending champion, No. 23 Philippines, is the sole undefeated nation.
The Philippines improved to a perfect 3-0 record by defeating No. 31 Sri Lanka, 2-1, in a tight Day 3 battle on Tuesday.
Sri Lanka rebounded hours later with a win 9-3 over No. 30 Thailand, as the double-header was programmed to account for the two nations' Opening Day rainout.
After a narrow Day 1 loss to the Philippines, No. 33 Hong Kong has won two straight games, including an 8-7 victory Tuesday over previously undefeated No. 38 Indonesia.
Unranked Singapore fell to Thailand 12-2 to round out Day 3.
East Asia Cup – Day 3 Standings
National Team W L Pct.
No. 23 Philippines 3 0 1.000
No. 33 Hong Kong 2 1 .667
No. 38 Indonesia 2 1 .667
No. 30 Thailand 1 2 .333
No. 31 Sri Lanka 1 2 .333
NR Singapore 0 3 .000
The top two nations in the standings will meet Friday, 8 May in the championship finale.
The East Asia Baseball Cup winner will earn a ticket to the 27th BFA Asia Baseball Championship this September in Taichung, Taiwan.
The 12th East Asia Baseball Cup is being hosted by the Indonesia Baseball Softball Federation in conjunction with the Baseball Federation of Asia – the World Baseball Softball Confederation's baseball arm in Asia.
Results of the international event in Jakarta, involving the National Teams of WBSC Members, will have an impact baseball's Official World Rankings.