News
2015-05-15
WBSC, KBO to make major announcements on 2015 Premier12™ global baseball showcase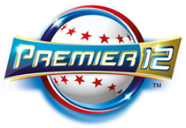 LAUSANNE, Switzerland -- WBSC and KBO -- South Korea's top sports league -- will make a series of exciting announcements on Wednesday, 20 May in Seoul, South Korea regarding the inaugural 2015 WBSC Premier12™ (Pro National Team Baseball Championship) that will be staged from 8-21 November in Taiwan and Japan.
Leading the announcements will be the world body president, WBSC's Riccardo FRACCARI, and Korea Baseball Organization (KBO) League Secretary General YANG Hae-young.
-New flagship location in Japan to be revealed
A new Premier12 location in Japan that has been added to the line-up of world-class flagship venues -- which includes the iconic 55,000-seat Tokyo Dome -- will be announced.
-Groups and two Opening match-ups to be announced
The "Premier12" countries -- the 12 top-ranked nations in the world -- will be divided into two groups and learn who their opponents will be for the First Round of action.
The two opening match-ups that will kick off the tournament -- Game 1 on November 8 in Japan and Game 2 on November 9 in Taiwan -- will be unveiled.
-KBO role in the Premier12
Announcements will also be made on the role of KBO in the Premier12 and showcasing the new elite-level National Team international baseball tournament, particularly as additional events are being weighed for the 2020 Olympic Games in Tokyo.
-World No. 8 South Korea path to Premier12
Leadership of KBO, a WBSC Member, will outline the South Korean National Team's road to the global event that will unite baseball's 12 highest-ranked nations this November.
-New video teaser
The first-ever showing of a new Premier12 teaser video will also be presented.
-Follow via Social Media (10:00a Korea Standard Time, UTC/GMT +9 hours)
Fans worldwide can visit twitter.com/wbsc and/or facebook.com/WorldBaseballSoftball for updates and real-time coverage of the press conference from Seoul – Official hashtag #Premier12.