News
2015-05-27
NEW PRESIDENT ELECTED, WILL CONTINUE 'ACTIVE' CHINESE TAIPEI BASEBALL ASSOCIATION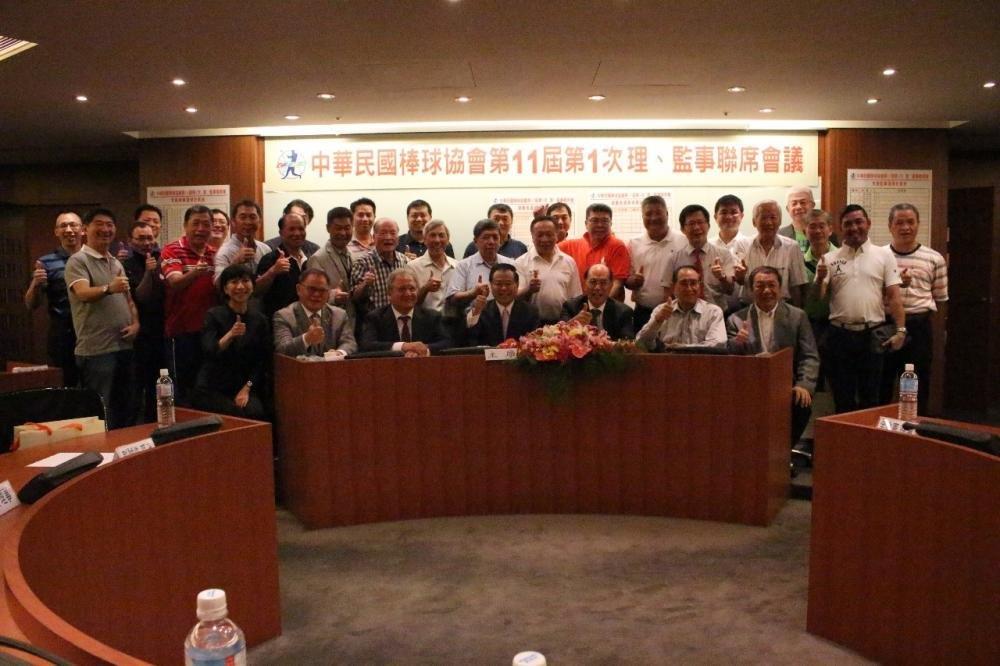 Taipei (Taiwan) - The Chinese Taipei
Baseball Association (CTBA) convened
their national congress last Saturday,
March 16, where a new president was
elected.

LIAO, Cheng-Ching a long-term Vice
President of the CTBA and also a
member of the Taiwanese legislative
will lead the Chinese Taipei Baseball Association over a 4-year term (2015-2019).

President Liao replaces Chen, Tai-Cheng, who served two terms as president of the federation and was
key in CTBA's strategy to help bring major international events to Taiwan, as well as helping to boost the
Chinese Taipei National Team, which Chen leaves at its highest ranking ever at No. 4 in the world.
President Liao expressed his gratitude to the assembly for the trust bestowed in him and vowed to
honour and continue the legacy that his predecessors Chen and Tom Peng left in the last two decades.
"I am committed to the promotion and development of baseball in our country and will also remain
active internationally," said President Liao. "CTBA will only strengthen its trusted partner with the world
governing body and WBSC President Riccardo Fraccari, as well as Tom Peng, president of the Baseball
Federation of Asia."

WBSC President Fraccari attended the assembly and congratulated the new CTBA President:
"I congratulate President LIAO for earning the trust from his fellow colleagues. As one of the most active
National Federation and members of WBSC, CTBA's contributions to the international growth of our
sport are incalculable. I look forward to working with President Liao and CTBA."

Following the hosting of the first-ever WBSC U-21 Baseball World Cup in Taichung last year, in 2015
CTBA will host the WBSC's U-12 Baseball World Cup and be the primary host of the inaugural flagship
global battle, the "Premier12". The Chinese Taipei National Team will compete in both events as well as
the WBSC U-18 Baseball World Cup this summer in Japan.
Ensuring a smooth transition of leadership and operations, Richard T.C. Lin is set to remain as the
Secretary General of the CTBA, with no changes among other officials and staff.