News
2015-06-08
64th Japan National Collegiate Baseball Championship Opened in Tokyo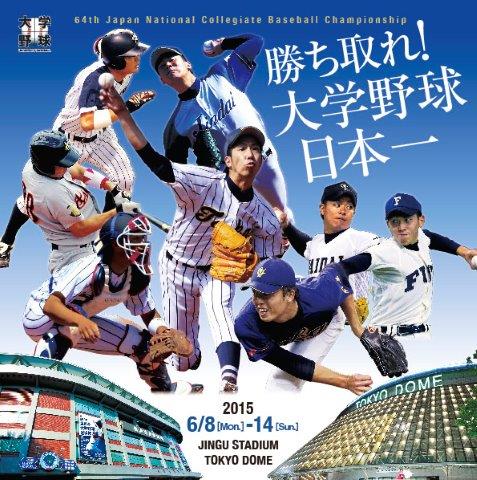 26 Regional Champions of University Baseball Teams in Japan started the 64th National Championship in the elimination tournament at Tokyo Dome and Meiji Jingu Stadium for 7 days from June 8 to 14, 2015.

June 8, 2915
Day 1 at Meiji Jingu Stadium: Naragakuen Univ. 2-3 Toa Univ.,
Josai International Univ. 3-2, Seinan Gakuin Univ., Osaka Univ. of Commerce 4-1 Nishinippon Institute of Technology

At Tokyo Dome: Kyushu Sangyo Univ. 3-0 Sendai Univ.,
Kinki Univ. (Faculty of Engineering) 1-6 Jobu Univ.,
Tokyo Univ. of Agriculture, Hokkaido 5-3 Fuji Univ.
.