News
2015-06-19
Gwangju Universiade runs a tight ship to protect participants from arrival to departure
06/18/15 By Around the Rings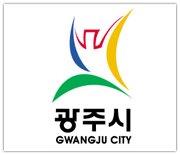 As the opening of the Universiade Gwangju 2015 is only 15 days away, the Gwangju Universiade Organizing Committee (GUOC) and the Gwangju Metropolitan City assured the public by presenting concrete safety measures to prevent MERS-CoV from spreading to the region.

There are no confirmed cases or suspected patients in Gwangju so far. Heat sensors are installed in major train stations and terminals throughout the city, i.e. Gwangju Songjeong Station, Gwangju Station, Gwangju Airport, Gwangju Bus Terminal. In order to prevent infection, the GUOC is planning to install triage screenings in the Athletes Village polyclinic and install heat sensors in the Athletes Village, Headquarter Hotel, Main Media Center, competition venues etc. The organizing committee and city officials are taking safety and security measures seriously to keep Gwangju a MERS-free environment.

Public sectors are rolling their sleeves to help prevent the virus from spreading to Gwangju. As a result, a Public-Private Partnership was established to cover all areas from athletes' arrival to departure.

During the games, the organizing committee will establish special clinics with top-notch physicians to serve not only athletes but also tourists visiting the city. In addition, the World Health Organization and FISU Medical Committee will be on-site around the clock to make sure all participants and visitors are safe from the virus.

As of June 18, 13,185 athletes and officials from 141 countries confirmed their participation for the World University Games in Gwangju. The number of participants has already surpassed 11,759 of the 2013 Kazan Universiade, giving Gwangju the record of most participants in Universiade history. Due to flight schedule changes, manual arrival & departure data submission, and incorrect registration information, many countries have postponed their individual registration. Therefore, more individual entries are expected to be submitted by the end of June.

The GUOC Chairman, Yoon Jang-hyun stated, "Gwangju is ready to welcome not only athletes and officials but also cheerleaders from Democratic People's Republic of Korea to take part in the World University Games. With the help of the central government and private sectors, we are also ready to host one of the most successful Universiades ever.