News
2015-06-22
WBSC welcomes Olympic shortlisting of baseball, softball for Tokyo 2020 games
By WBSC Monday, June 22, 2015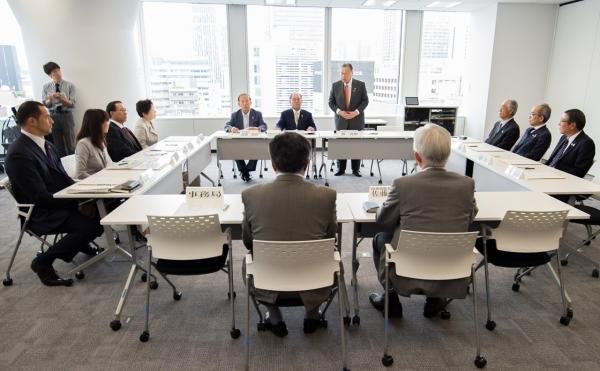 LAUSANNE, Switzerland – World Baseball Softball Confederation (WBSC) President Riccardo Fraccari today welcomed the news that men's baseball and women's softball have been included on the shortlist of additional sports (events) being evaluated by Tokyo 2020 Olympic Games organisers for potential inclusion at the 2020 Games.
The World Baseball Softball Confederation was among 26 international sport federations to have submitted bids to Tokyo 2020 organisers earlier this month.
"This is a great day for our sport," said President Fraccari, "today baseball and softball -- and the millions of athletes and fans who call it their sport -- reached first base. And on behalf of WBSC and the entire baseball and softball world, I would like to thank Tokyo 2020 and its evaluation panel for the opportunity to move into phase II. Being considered for the Olympic Games is a tremendous honour for baseball and softball, and this possibility of our athletes playing for their countries on the Olympic stage is a shared point of hope and excitement within our sport."
As Tokyo 2020's evaluation continues, the WBSC will be hoping to underline that adding baseball and softball to the 2020 Games in Japan -- where baseball and softball are embedded in the culture, have existing facilities and are popular across both genders -- can provide Tokyo 2020 organisers with another tool to shine the spotlight on the 2020 Games and on the host nation itself, optimising fan-, youth- and overall engagement nationally and internationally.
In August, presentations to Tokyo 2020 organisers will be made by the shortlisted international federations. Tokyo 2020 will have until 30 September 2015 to propose any new event to the IOC. The final decision on the composition of the Tokyo 2020 Olympic sports programme will be taken by the 129th IOC Session in Rio de Janeiro in August 2016.
WBSC's previous Olympic bid, which proposed men's baseball and women's softball for the 2020 and 2024 Olympic Games, earned the second-highest amount of votes at the IOC Session in Buenos Aires in 2013, finishing behind wrestling.