News
2015-07-06
World Baseball Softball family mourns loss of VP Reynaldo González López (66),
IOC Member in Cuba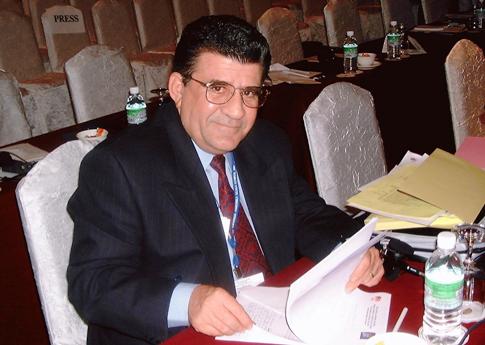 LAUSANNE, Switzerland – High-ranking world sports official and WBSC Executive Board member Reynaldo Gonzalez (Cuba) passed away Saturday in Mexico City at the age of 66.
Gonzalez, named an IOC member in 1995, was elected to the WBSC Executive Board as the Vice President of Baseball in May 2014 at the World Baseball Softball Congress in Hammamet, Tunisia. He was one of the chief architects behind the founding of the new international federation, WBSC, and the ongoing campaign to return baseball and softball to the Olympic Games.
Said WBSC President Riccardo Fraccari:
"This is an extremely sad and shocking day. Baseball-Softball and the sports world has lost a great man and knowledgeable sports leader. Not only was Reynaldo Gonzalez a lifelong friend of baseball, serving the administration and development of our sport for over 40 years, he was a personal friend of mine and trusted colleague, whom I was in contact with almost daily. He will be missed very much, and WBSC will honour his memory and œuvre by doing everything possible to realise his dream of returning our sport to the Olympic stage. The WBSC world body itself is part of Reynaldo's legacy. On behalf of the World Baseball Softball family, the WBSC Executive Board, and in my name personally, I send our deepest condolences to Reynaldo's wife, Emilia and his entire family and friends, as well as to the Olympic Movement and PASO."
Gonzalez was also serving as Executive Secretary of the Pan-American Sports Organisation (PASO), which oversees sport across the Americas and the Pan-American Games.
A dedicated administrator of sport at the national, continental and world levels, Gonzalez held such past prominent roles as Secretary General of the Cuban National Olympic Committee, President of the Cuban National Institute of Sport (INDER), President of the Cuban National Baseball Federation and 1st Vice President of the International Baseball Federation.