News
2015-07-07
Day 1: Universiade Baseball in Gwangju
Out of 8 Teams, Japan, China, Chinese Taipei and U.S.A. won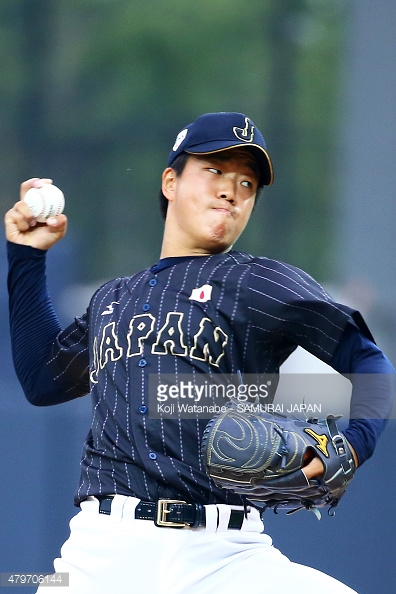 GWANGJU, July 6 (Yonhap) -- South Korea was blanked by Japan 8-0 to open the baseball tournament at the Summer Universiade on Monday.

Japanese starter Yuya Yanagi stifled South Korea to two hits over six shutout innings with 10 strikeouts at Gwangju-Kia Champions Field, as the much-anticipated showdown between traditional regional rivals fizzled.

Japan pounded out 11 hits against five South Korean pitchers, who also issued five free passes. South Korea mustered only four singles and got struck out 15 times against four Japanese hurlers.

Baseball is being contested at the Universiade for the first time since 1995 in Fukuoka, Japan. South Korea won the silver medal then, with Cuba taking the gold and Japan bagging the bronze.

South Korea looked overmatched against Yanagi, who reached 146 kilometers per hour (91 miles per hour) with his fastball. The home team managed just two singles against the 21-year-old right-hander.

Japan got on board in the top of the fourth inning, as Takuya Sato drove in two runs with an infield single up the middle.

Seigo Yada scored the third run of the game in the sixth. He moved from second to third on a single by Shoji Kitamura, and came home when a throw home skipped past catcher Kim Yung and rolled to the backstop.

Singles by Sato and Shun Takayama put Japan up by five.