News
2015-12-15
Two new Olympic stadium designs
unveiled by Japan Sport Council

Dec 14, 2015 The Japan Times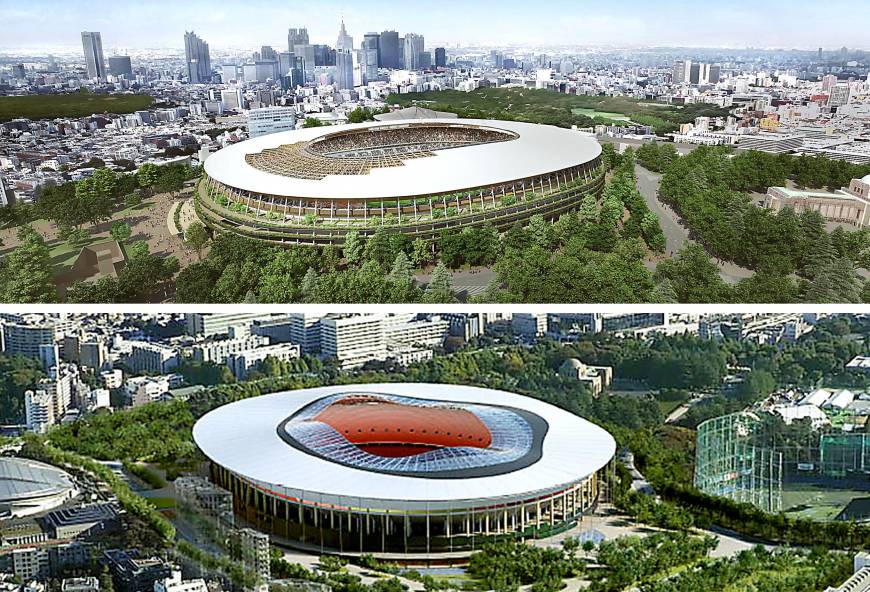 Two fresh designs for the new National Stadium, the main venue for the 2020 Tokyo Olympics, are shown in artists renderings released Monday by the Japan Sport Council. Design A is the top image and design B is above. | JAPAN SPORTS COUNCIL
The Japan Sport Council on Monday unveiled two new stadium designs for the 2020 Tokyo Olympics that blend in better with the greenery-rich Yoyogi area and currently dont break the 155 billion budget.
The two new designs, which are apparently Japanese in origin, are simply called A and B. But the companies involved remain a secret.
The two proposals will undergo screening by an expert panel and checks by relevant Cabinet ministers, with the final selection to be made by the end of the year.
?Read the full story on The Japan Times?

---