News
2017-07-14
New slogan unveiled by WBSC as Olympic vision outlined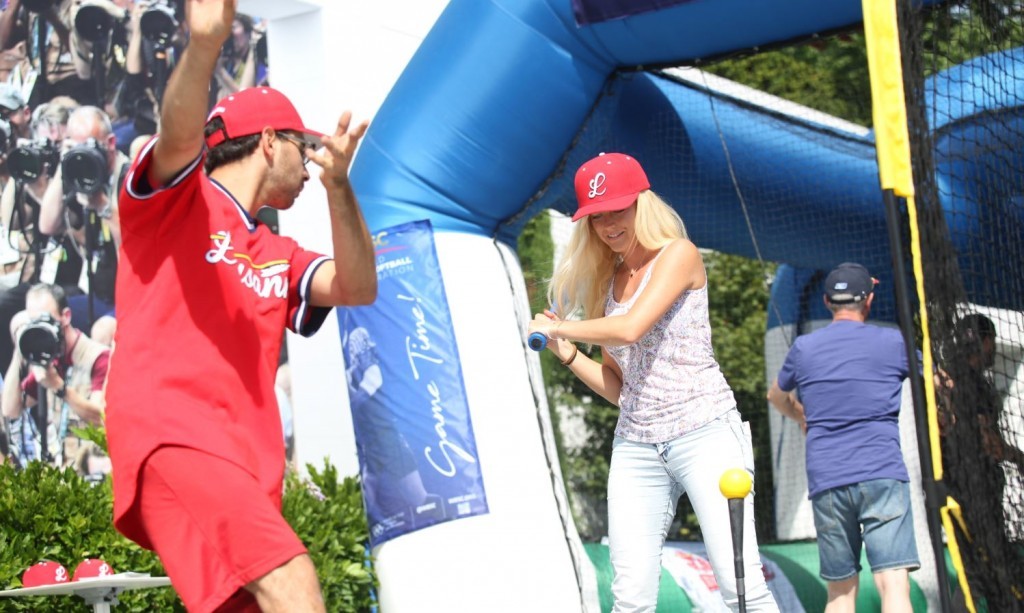 ?Olympic Museum in Lausanne?13 July 2017?? A new "Game Time!" slogan has been unveiled by the World Baseball Softball Confederation (WBSC) here today at a special event designed to unveil their vision for "2024, 2028 and beyond".
WBSC President Riccardo Fraccari outlined the "dynamic new brand" to guests including International Olympic Committee (IOC) Sports Director Kit McConnell, Association of Summer Olympic International Federations President Francesco Ricci Bitti and IOC Athletes' Commission chair Angela Ruggiero.
It comes with the aim of securing baseball and softball a place at the Olympic Games beyond 2020.
I would like to thank all of our friends from around the Olympic Movement who attended the launch and showed support for our exciting vision for the future," Fraccari said.
"We are honoured to be a part of this Olympic Family. The WBSC is incredibly excited to return to the Olympic Games at Tokyo 2020, where baseball-softball will feature for the first time since 2008. "But the WBSC already has our sights set on 2024, 2028 and beyond."
A special batting net was installed in order for sporting officials to try their hand at hitting a baseball for the first time.

There was an opportunity to try out baseball at the logo launch ?Growing the sport outside core markets was hailed as one key aim.?
"Our vision is building a billion-strong baseball and softball community by 2024," Fraccari added.
"We have created a new brand to help us demonstrate our disciplines long-term value to the Olympic Games and the Olympic Movement. ?"We are growing our sport by making it a more appealing, more accessible team sport experience, and more dynamic than ever. ?"Now is the time to turn our potential into success.
His speech was followed by others from Ricci Bitti, McConnell and Ruggiero.?All three praised the true of baseball and softball to the Olympic programme as well as the attempts to better showcase the sport.
?InsidetheGames by Nick Butler?


---