News
2017-08-06
Speed bump wont stop Kiyomiya, Japanese baseballs teen powerhouse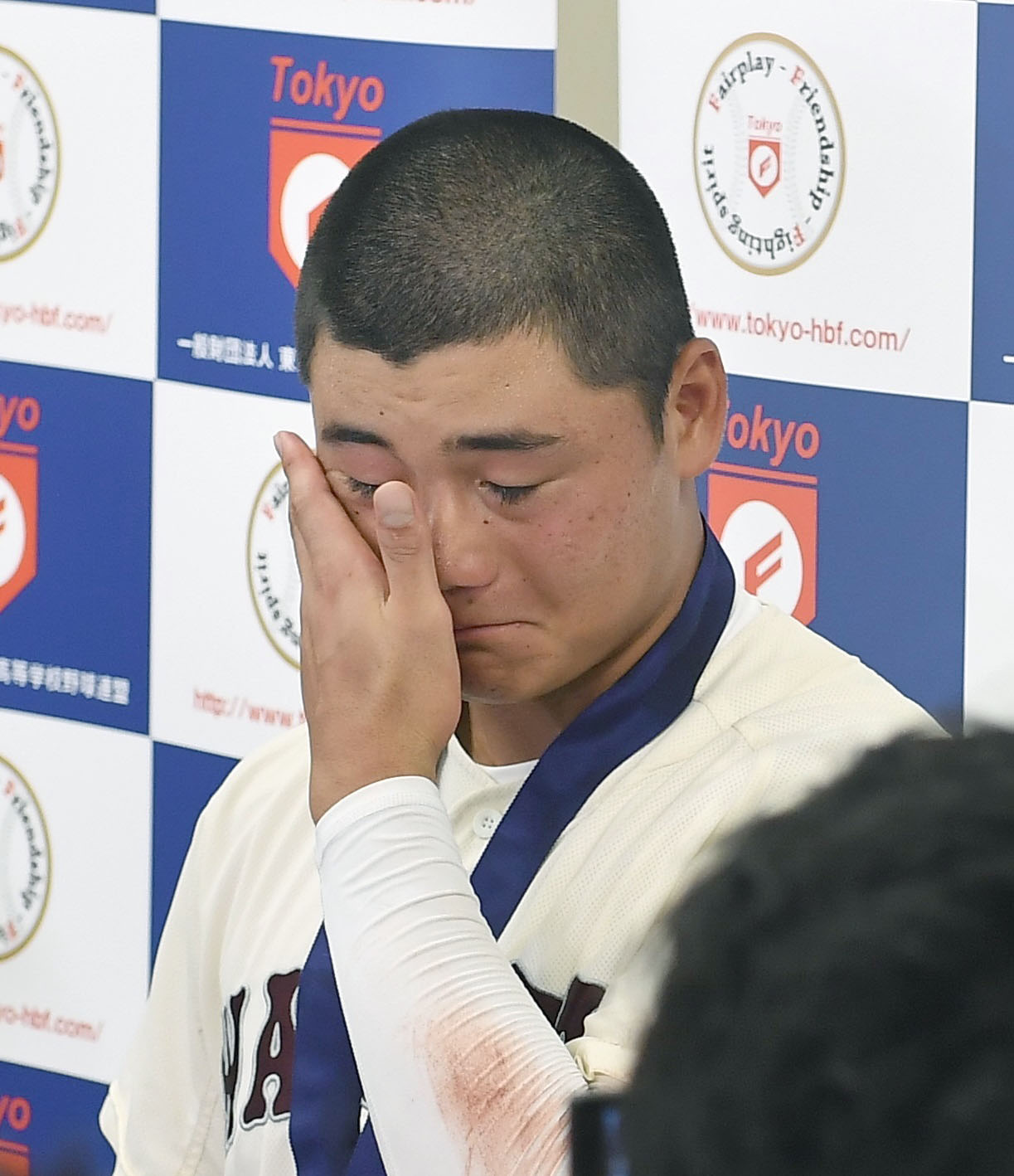 ?Aug 5, 2017 Special To The Japan Times by Philip Brasor?
So far 2017 has been a banner year for sports prodigies. In June, Mima Ito and Hina Hayata, both 16-year-olds, became the youngest pair from Japan to reach the semifinals of the womens doubles at the Table Tennis World Championships, winding up with a bronze medal.
The same month, 14-year-old Sota Fujii won 28 straight official matches, equaling the all-time winning streak in the traditional board game of shogi. As Japans youngest professional, the modest Fujii received celebrity-level coverage on TV and in the print media during his streak, and has been credited with inspiring a shogi boom among the countrys youth.
While no one is disparaging these pursuits, they cannot compare with the medias coverage of baseball, which is solidly established as the nations most popular sport. Out of the 24 recipients of the Peoples Honor Award bestowed by Japans prime minister, for example, professional baseball players have accounted for four, more than composers, actors, singers or practitioners of any other sports.
When the Waseda Jitsugyo High School baseball team was eliminated from competition on July 30 by Tokai University Sugao High School by a score of 6 to 2, the nation let out a collective groan of disappointment.
Elimination meant that Waseda Jitsugyo would not go on to this months summer high school baseball tournament at Koshien, which means that Japans all-time record of home runs by a high school player, held by 18-year-old slugger Kotaro Kiyomiya, would not be beaten for a while, if at all. While he did hit several in the playoffs, Kiyomiya is currently stalled in a two-way tie with Hiroki Yamamoto, formerly of Kobes Shinko Gakuen High School, at 107.
Kiyomiya, son of Waseda Universitys former rugby coach (who now heads the Sungoliath team sponsored by Suntory Ltd.), has demonstrated an impressive ability to knock baseballs into the outfield bleachers. It has not escaped fans notice that Waseda Jitsugyo High School also happens to be alma mater of all-time baseball great Sadaharu Oh.
As a left-handed pitcher, Oh led his team to victory at Koshien in 1957 and was recruited by the nations most popular team, the Yomiuri Giants. After a coach recognized Ohs batting ability he was moved to first base, where he could play every day, and he proceeded to slug a career 868 home runs. This figure, remarkable by any criteria, far surpasses U.S. major league record holders Barry Bonds (with 762) and Henry Aaron (755).
Some fans have begun comparing Kiyomiya to another high school prodigy, Hideki Matsui, who also batted left and threw right. After joining the Giants and dominating the sport in Japan, Matsui enjoyed several productive years with the New York Yankees and other MLB teams.
I think Kiyomiya compares favorably with both Matsui (who hit a total 507 home runs in Japan and the U.S.) and Kazuhiro Kiyohara (525 home runs in Japan) at this point in his career, said sports consultant Marty Kuehnert, the former general manager of Sendais Rakuten Eagles, whos been involved in professional baseball for over 40 years. Kiyomiya is big (184 centimeters, 100 kilograms), has great power, excellent bat speed, good balance and real skill at hitting, demonstrated by his ability to hit the ball with power to the opposite field. Come draft time in October, Im sure many teams will be going after him.
At this stage in his career, Kiyomiya is already drawing large crowds. Shukan Bunshun (Aug. 10) reported that at one of Waseda Jitsugyos earlier games, Tokyos Jingu Stadium was a complete sellout. When Kiyomiya hit his record-tying 107th home run a long shot to the left-center field stands the fan who caught the ball was besieged by reporters. Clearly irritated by the cameras and microphones thrust into his face, he grumbled, Hey, lay off and let me watch the game, will you?
Shukan Asahi, a weekly magazine published by the Asahi Shimbun, which sponsors the Koshien tournament, has accorded Kiyomiya what could be described as an unprecedented honor: for the duration, hes the exclusive topic of a weekly column by sportswriter Yuji Yanagawa.
After the loss to Tokai University Sugao ended his chance to vie for the nations top high school team at Koshien, Kiyomiya unashamedly shed tears before the TV cameras. And perhaps Kiyomiya wasnt the only one feeling let down. The aforementioned Shukan Bunshun quoted several academics and researchers who have made a study of the business side of baseball or, if you prefer, Yaky?-nomics. One calculated that Kiyomiyas teams failure to make it to Koshien meant that a potential economic impact of 4 billion would not materialize.
Calculation of the estimated revenues are based on sales of tickets, food and beverages, souvenirs, plus expenditures to travel to Koshien, overnight lodgings, and so on, said professor emeritus Katsuhiro Miyamoto of Kansai University, who cited the adage that When many people or things move, money moves too.
In any event, sighed Shukan Shincho (Aug. 10), with the Koshien tournament now out of the picture, young Kiyomiya is facing a looooong summer vacation. The Aug. 1 edition of Tokyo Sports predicted that by X-day, probably in late September, Kiyomiya would announce his future plans: to turn professional, attend university or explore other options.
Among those other options is rugby. Nikkan Gendai (Aug. 3) reported that Kiyomiya, who played the sport through his fourth year of elementary school, has been the subject of speculation online that hell keep in shape by playing for a team during the winter season.
Many high school baseball players play rugby during the winter, so it wouldnt be particularly rare, a source in the Japan Rugby Football Association is quoted as saying.
Whether home runs or scrums, a star has been born.

---